Hypertension can be caused by an underlying condition, yet often, there is no identifiable cause. Biological, environmental and psychological influences should be considered. Much to my delight, an article in the American Family Physician Journal, June 1, 2015, acknowledges, "Biofeedback techniques have been proven effective...to lower blood pressure." More on this later.
The article outlines familiar guidelines for non-pharmacological blood pressure regulation:
Reduce intake of sodium, red meat, unhealthy fats and sugar, including sugar sweetened beverages.
Maintain a healthy weight and BMI.
Engage in aerobic physical activity for 40 minutes, 3-4 times per week.
Avoid smoking and excessive alcohol consumption.
Non-pharmacological supplements that MAY play a role in lowering blood pressure are listed:
Garlic
Cocoa
Vitamin C
Coenzyme Q10
Omega-3 fatty acids
Magnesium
What role can biofeedback play in regulating blood pressure? We know that heart rate increases and blood vessels constrict in order to raise blood pressure. The reverse happens to lower blood pressure. Learning to warm your hands allows you to increase the diameter of your blood vessels, lessening the resistance the heart has to pump against. This is called thermal biofeedback. In addition, electromyography (EMG) biofeedback can be used to manage muscle tension and help ease any vasoconstriction that may be related to tense muscles.
The two branches of the autonomic nervous system (ANS) serve to regulate blood pressure. The sympathetic nervous system (fight/flight, stress response) raises blood pressure. The parasympathetic nervous system (rest/digest, relaxation response) lowers blood pressure. A stressful situation may elicit a rise in blood pressure. If the ANS is in a state of dysregulation, the parasympathetic branch may be ineffective in lowering it.
Heart rate variability biofeedback can help bring the ANS back into balance. This biofeedback training technique exercises vagal tone and the baroreflex, enhancing the parasympathetic nervous system's ability to "put on the brakes" and lower blood pressure. I've shared this youtube video link previously that shows the biofeedback monitor as a client learns to "put on the brakes."
http://youtu.be/EapnBw0iJ_A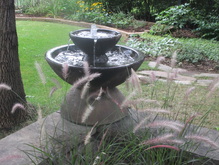 Here's another video link that will teach you a quick technique for lessening your stress response. It's a 4 minute video, but once learned, you can do it yourself in as little as one minute. Or, you may choose to spend as much time with it as you like. If you're monitoring your blood pressure, put the cuff on, do the practiced technique, THEN take your blood pressure.
https://www.youtube.com/watch?v=LQW26JHRvAw
I encourage you to lessen your stressors when possible, and when not, learn to lessen your stress response and "put on the brakes".
More guidelines for maintaining a healthy blood pressure are available at
http://www.nhlbi.nih.gov/files/docs/public/heart/hbp_low.pdf